Evolt
Evolt | Atom | Ektor
Evolt was founded in 2005 supplying private labelled products to major brands. Evolt started to also provide power accessories and leads within Australia and New Zealand under its own brand and exported bathroom heaters from China.
ATOM: SPECIALISING IN LIGHTING AND AIR MOVEMENT PRODUCTS
Atom Lighting was founded in 2010 and quickly became the industry leader for domestic LED lighting in Queensland. As the Atom lighting business grew, Atom expanded its reach around Australia and can be found on the shelf of most leading wholesalers.
In 2022, Atom launched a range of air movement solutions including bathroom heaters and exhaust fans.
EKTOR: SPECIALISING IN EMERGENCY LIGHTING PRODUCTS AND SYSTEMS
Since its early years, Evolt has grown an emergency lighting brand (Ektor) and is now considered one of the leaders in this industry. In 2015 Evolt launched its Generation III emergency lighting platforms, which is argued to be one of the best emergency lighting offers anywhere in the world. Some achievements Evolt delivered under its Ektor brand.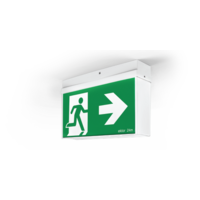 RRP $85.00 Now $60.75
or 4 payments of $15.19 with

Learn more
RRP $165.00 Now $148.50
or 4 payments of $37.12 with

Learn more